6 Marketing Trends in 2015
Percolate brings us an overview of new marketing trends that we can not lose sight of this year 2015:
1. Expansion into new channels
With different demographics and different type of interaction segmentation, brands must evaluate a strategy of expansion into new channels in this 2015. Given this information, if a brand is not on Tumblr or Instagram is a bit outmoded. It is true that if their presence on Facebook or Twitter goes well and have a lot of cattle, but consumer behavior is also expanding into new channels that should not stop being spaces for brands.
15%
of young Americans used Tumblr daily in 2014
51%
of young Americans used Instagram daily in 2014
2. Rise of geek culture
Take advantage of the enthusiasm of the people for startups, new technologies and global growth of entrepreneurship.
Facebook's growth as a global network and young founders of these technologies are an example of the transformation of popular culture produced in the last decade.
3. Rediscovery of the competitive advantage of agencies
It is expected that some brands put off its internal strategy to leverage the resources of creative agencies.
It is common to hear that the same brands recognize they need help in developing creativity, with ideas or capture trends to know how to focus their actions.
On the other hand, many brands have focused on recruiting talented people. In 2014, Apple created an internal advertising agency 1000 people. Thus, it appears that the balance seems to favor the challenge of managing a team of professional services due to the constant changes in an ecosystem that includes the digital marketing and omni-channel.
4. Beyond channels
Keep up to date on new advertising technologies, which optimize not only channels but also the content.
It tends to treat all content the same way, but we must bear in mind that we can choose the parts you want to promote to find the right platform and connect with the intended audience.
Today platforms "paid media" as SocialCode and Unified help brands optimize the promotion of concrete pieces on Facebook, Twitter, LinkedIn and other channels. The advertising technologies have the opportunity to go further and allow brands say, "This is all my content, is the best way to invest these 50,000 € in the media".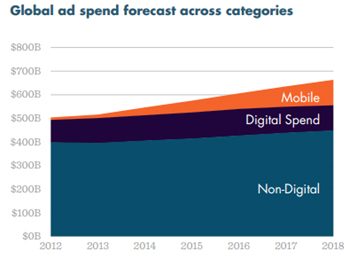 5. Value branded content
Telling the story of your brand in innovative ways is not enough. Look for opportunities to provide useful content to people in your communication.
Rebecca Nadilo, Head of Engagement Planning at BBDO advises marketers to think seriously about how they can give useful content. For Lowe's, a retail chain of DIY and home improvement, managed to increase its audience through its channel Vine "Fix in Six" whose videos showed ingenious ways to improve home life.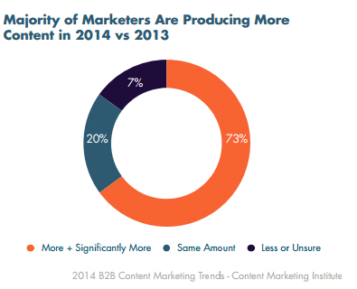 6. Combination of service and utility
No value to your agency and your technology partners separately, see how they can work together.
The biggest challenge for many companies is to get professional agency, the marketing department of the brands and technology platforms can work properly together. Alex Jutkowitz (SJR Group) believes that a hybrid structure that will provide useful service and would be able to revolutionize the market.
In addition to these six points, new trends will emerge throughout the year. We look forward to the innovations of the sector to tell you in our Blog.
And you, you adapt the trends this year? Check with us for more information.